Production Manufacturing
Highest Standards of Quality & Reliability
DET Manufacturing began as a small prototype machine shop in support of our R&D engineering programs in the aerospace and Defense industries.
This technology-oriented beginning taught us how to cut exotic, new materials to the tight tolerances required in the cutting edge missile components and armor products designed by our engineers. From this experience, we also learned the invaluable lesson of constantly working together with our "engineering" customers to add value to their programs.
Since those early days, DET has evolved into a 30,000 s.f. facility containing state-of-the-art machining, fabrication and computer equipment capable of performing multi-million dollar production programs. Our customer base includes both government and commercial entities. We maintain an extensive array of capabilities and equipment, and employ an experienced staff who bring a wealth of expertise and knowledge to our team. Coupled with our broad base of qualified suppliers and subcontractors, we can efficiently and cost-effectively provide machining, fabrication and assembly services of the highest quality.
We have earned our reputation for producing machined and fabricated parts of the highest caliber… to the tightest tolerances and the strictest specifications… on schedule and at a competitive price, by maintaining a hands-on, start-to-finish working relationship with our customers and their engineers.
Large or small jobs, short or long runs, DET Manufacturing is dedicated to the highest standards of quality and reliability in everything we do.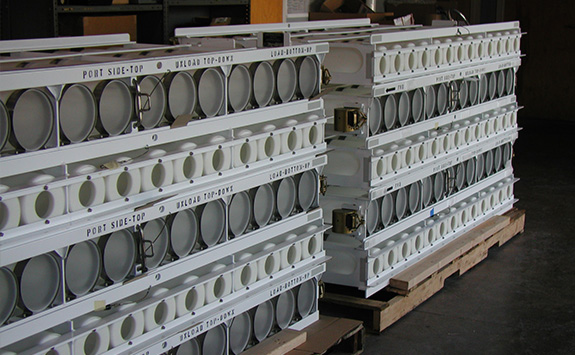 "At DET Manufacturing, our goal is complete customer satisfaction accomplished through high quality products, delivered on time, at competitive prices."